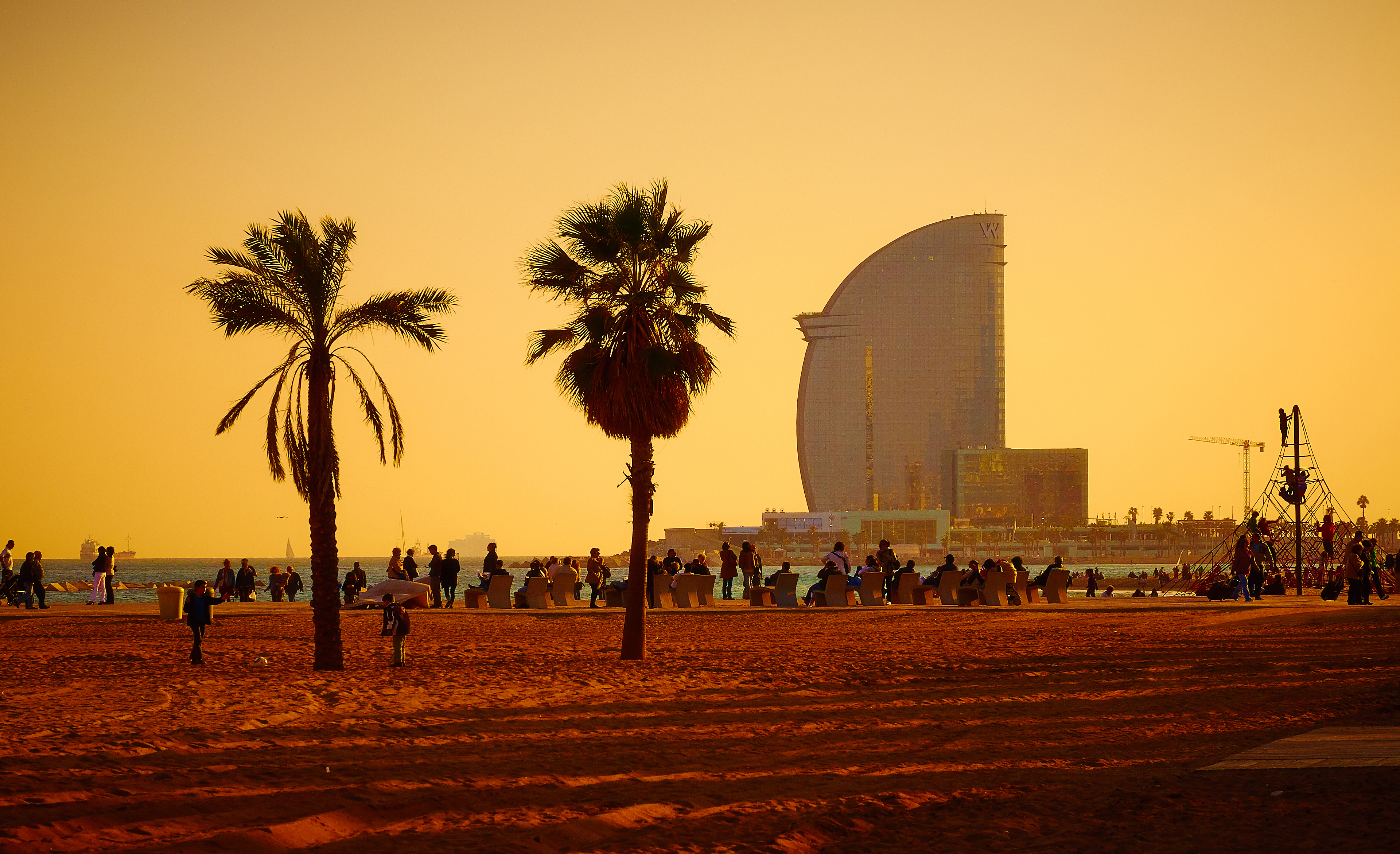 Where to go after-hours?
Plaça de Catalunya & El Barri Gòtic
The quarter is the centre of the old city of Barcelona, built primarily in the late 19th and early 20th century, though several buildings date from medieval times. The Barri Gòtic retains a labyrinthine street plan, with many small streets opening out into squares.
It stretches from Plaça de Catalunya to the marina (near the seafront), edged the famous La Rambla street.

Platja de la Barceloneta
This beach is inextricably linked to the fishing quarter of the same name, Barceloneta, Barcelona's classic neighbourhood by the sea, where the people of Barcelona love to come and eat fish and seafood dishes and "tapas".
Within walking distance from the above Barri Gòtic and La Rambla street (across the marina).